BlindScanner 4.0
Details

Created: 06 September 2016

06 September 2016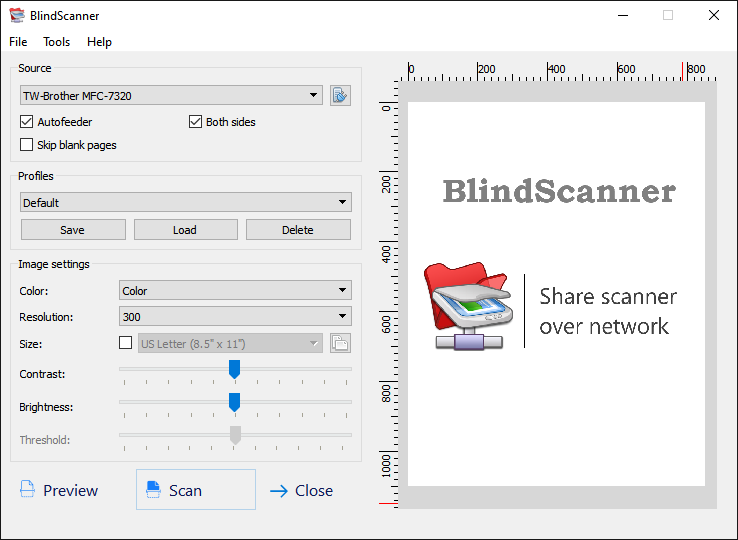 We are glad to announce a new version of BlindScanner 4.0, a program for remote document scanning. This release provides users with additional functions for using a network scanner and scanning in terminal sessions.
BlindScanner 4 combines the functionality of two previous versions, Standard and Pro, which makes it possible to scan directly to image files and use third-party image editors supporting TWAIN sources.
Compared with previous versions, BlindScanner 4 allows users to set an image file template and scan to multi-page PDF and TIFF files without using an auto-feeder and specifying the number of files. You can configure such image parameters as brightness, contrast, and B&W image threshold. The preview and scanning region selection areas have been improved.
Of course, BlindScanner is still capable of sharing virtually all known TWAIN scanners, supports automatic feeding of original documents and double-sided scanning. The functionality of the program will be improved in upcoming minor releases.
The program is now available in three editions:
Client license (a license for one computer where remote scanning is required)
Server license (for any number of clients scanning on one server)
Terminal server license (for scanning within Microsoft TS, Citrix terminal sessions)
Try our updated remote scanning solution. Download